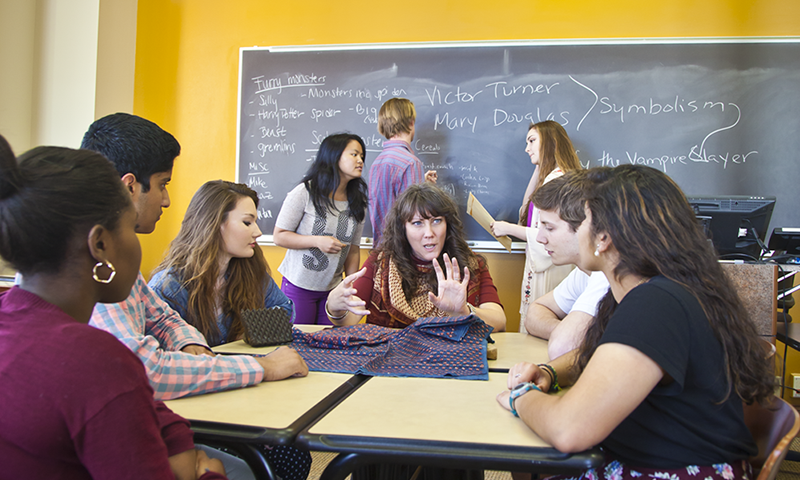 This fall, Oxford College is offering a signature academic experience exclusively for first-year students. Discovery Seminars are a special opportunity that allows students to work closely with one another in a seminar class led by a faculty mentor who will also serve as the students' faculty academic adviser. Discovery Seminars:
introduce you to ways of knowing and producing knowledge within a discipline or field of study
lead you to discover how to find and use evidence to question, analyze, interpret, and create knowledge
provide a close-knit learning community (each seminar is capped at 16 students, and your instructor is your academic adviser)
fulfill a general education distribution requirement, or "tag," and count as one of your three required Ways of Inquiry (Q) courses
give you one course in your fall schedule prior to your arrival on campus.
The Discovery Seminars program will be available only to about one-quarter of the entering class, so Apply by July 1st, 11:59 pm EDT to take advantage of this opportunity. You must have Login ID to register.
Discovery Seminars, Fall 2018
Leadership in Ancient Greece and Rome
Henry Bayerle
Associate Professor of Classics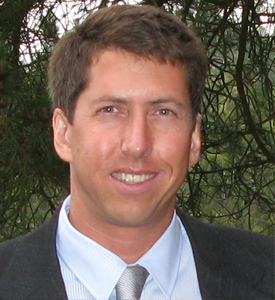 Henry Bayerle
How do Ancient Greek and Roman definitions of leadership relate to ours? How can ancient and modern ideas about leadership be used to understand the culture of Greece and Rome? This discovery seminar serves as an introduction to two fields: the academic study of the ancient Mediterranean and leadership studies. We will compare current theories of leadership with the ideals expressed by ancient authors such as Homer, Aeschylus, Sophocles, Plato, Aristotle, Cicero, Livy, Tacitus, and Suetonius, with a focus on leadership traits, styles, goals, and behavior. We will examine the relationship between leadership and different political systems: Athenian democracy, Spartan oligarchy, and the Roman monarchy, republic, and empire. We will also explore how ideals of individual leadership can contribute to the success of teams in hands-on group projects culminating in the one-day Leader's Reaction Course offered by the Goizueta Business School. Additional real-world scenarios will be presented in visits by academic, military, and corporate leaders.
(Seminar satisfies one Humanities, Arts, Performance (HAP) tag; seminar meets TuTh 11:30-12:45)

The Bullet and the Ballot Box: Political Violence in 20th Century Ireland

Don Beaudette
Assistant Professor of Political Science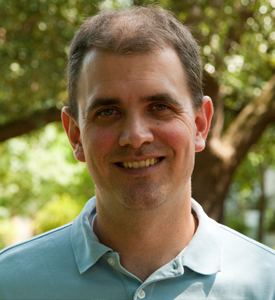 Don Beaudette
This course examines the historical experience of political violence on the island of Ireland from 1912 onward to explore the causes and consequences of violent forms of protest in a nominally democratic state. The course draws on novels, dramatic films, graphic novels, and recent social science scholarship to address questions related to the role of violence in creating and sustaining national identities, the challenge of democratization and political incorporation in the aftermath of civil war, the social and cultural consequences of violent state formation, and the conditions that produce durable peace and reconciliation in the wake of such conflicts. 
(Seminar satisfies one History, Society, Cultures (HSC) tag; seminar meets MoWe 1:00-2:15)
Fantasy and the Supernatural in Literature

Tanya Davis
Senior Lecturer in Spanish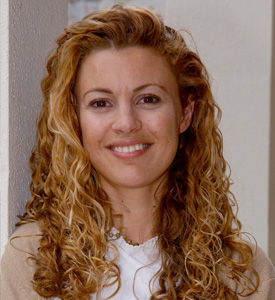 Tanya Davis
Although fantasy and the supernatural have been found throughout universal literature, in fairy tales, Greek, Roman and Nordic Mythology, the Bible, Medieval and Renaissance works, the manifestations of it are especially rich in the 19th and 20th century. The main character's difficulty in distinguishing between reality and illusion creates madness, which is a topic of high interest in psychology and psychoanalysis the 19th century. Freud's exploration of the unconscious provides a useful lens to read and interpret the Romantic works, such as "The Sand Man," which anticipates Freudian concepts like the uncanny or the double. In this course, you will read a variety of literature from different countries that focuses on the fantastic, such as, Lewis Carroll's "Alice in Wonderland," Kafka's "The Metamorphosis," Gabriel García Márquez's "A very old Man with enormous Wings," Henry James´ "The Turn of the Screw," and many others. You will learn to distinguish between different types of the fantastic and the reasons for the use of it. This will be a discussion-based course that invites students to explore their own connection to fantasy as they inquire into the forms and examples of literary and cinematographic expressions of fantasy and the supernatural. 
(Seminar satisfies one Humanities, Arts, Performance (HAP) tag; seminar meets MoWeFr 11:00-11:50)
Natural Disasters: Living on the Edge
Melissa Hage
Assistant Professor of Environmental Science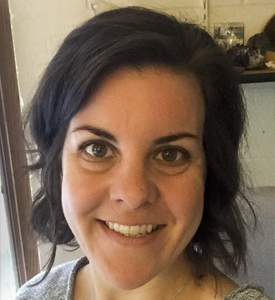 Melissa Hage
Natural disasters occur every day and affect the lives of millions of people each year. The course will integrate principles of geology, chemistry, hydrology, meteorology, oceanography, and soil science in order for students to investigate well-known natural hazards, such as volcanoes, earthquakes, landslides, hurricanes, tornadoes, floods, and tsunamis. The primary goals of this course are for students to: (1) Understand the underlying natural processes that give rise to natural disasters; (2) Explore how society evaluates and confronts the dangers posed by these natural processes; and (3) Investigate the technological innovations that are allowing an increasing human population to monitor, predict, and warn society about natural hazards and impending disasters. The aim here is not simply to better understand geologic hazards or be able to assess how hazards are mitigated; it is for students to be able to ask the central questions necessary to address the increasing number of disasters occurring globally and to develop a foundation for critically evaluating future approaches to managing these hazards. 
(Seminar satisfies Science, Nature, Technology—without lab—(SNT) tag; seminar meets TuTh 10:00-11:15)
Born Digital: Digital Natives and Literacies
Gwendolynne Reid
Director of the Writing Program and Assistant Professor of English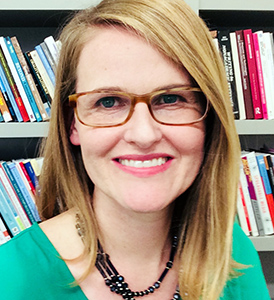 Gwendolynne Reid
Does growing up with digital technologies lead to "digital natives" who "think and process information fundamentally differently" from those who did not grow up with digital media (Prensky, 2001)? If so, what literacies do digital natives have (or need) that will allow them to thrive now and in the future? This seminar will examine the digital natives debate and its cousin, the digital literacies debate, delving into the assumptions about our relationships with technologies and media that shape these debates. Students will conduct a combination of class-based inquiry organized around the question of whether it is useful to think of those who have grown up with digital technologies as "digital natives," and individual inquiry developed around their own questions. Students' inquiry will be supported with readings and research methods drawn from multiple relevant fields, including new literacy studies, media studies, science, technology, and society studies (STS), library science, and educational technology. Students will have the opportunity to contribute to the class Archive of Personal Digital History through device-based oral history interviews, as well as complete individual projects designed to support their development as critical inquirers and communicators. 
Note: As one of Dr. Reid's advisees, you will be expected to build a digital portfolio throughout your time at Oxford that incorporates academic assignments and experiences beyond the classroom. During your final semester at Oxford, you will enroll in a one-credit, pass/fail "Milestone Course" with Dr. Reid in which you finalize the portfolio and write a short reflective paper.  
(Seminar satisfies one History, Society, Cultures (HSC) tag; seminar meets TuTh 10:00-11:15)


Physics-Based Mathematics

Mike Rogers
Associate Professor of Mathematics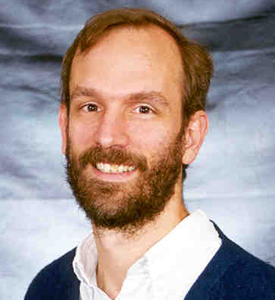 Mike Rogers
In the sciences, mathematics is used to model and solve of scientific problems. In this course, we turn that upside down and use science to model and solve problems in mathematics. A few basic principles of high school physics can solve many problems that arise in mathematics: problems from geometry, algebra, even calculus, and beyond to higher mathematics, differential equations, differential geometry, symplectic geometry, and complex analysis. We need only a few principles from mechanics, trigonometry and some algebra. The knowledge learned does not fit neatly into established categories. It is neither science nor mathematics, but it is centered on problem-solving. The art of finding the answer is called heuristics. Why the answer is valid, what assumptions are needed, etc. are the domain of mathematics. This is a course in heuristics and not mathematics nor physics. The heuristic principles developed will drill deep down to the underlying connections between mathematics and the physical sciences and engineering. 
(Seminar satisfies one 
Mathematics and Quantitative Reasoning (MQR)
 tag; seminar meets TuTh 10:00-11:15)
'Til Death Do Us Part?: The Economics of Marriage and Divorce

Teresa Romano
Assistant Professor of Economics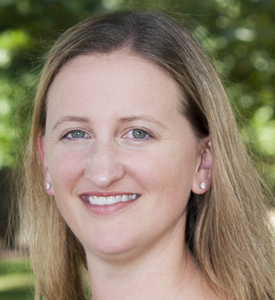 Teresa Romano
Economic methods are increasingly being applied to settings outside the traditional confines of the discipline. This course explores the literature that applies the tools of economics in order to gain insight into marriage, divorce, and family decisions. We will begin by evaluating what is meant by the "economic approach" to the family before turning to topics such as why and whom people marry, how families make labor supply and fertility decisions, and the causes and consequences of divorce. Throughout the course we will focus on how we might extend or apply the ideas from the current literature and what implications they might have for public policy.
(Seminar satisfies one History, Society, Cultures (HSC) tag; seminar meets MoWeFr 11:00-11:50)
Am I a Feminist?

Erin Tarver
Assistant Professor of Philosophy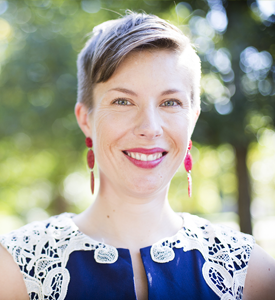 Erin Tarver
Miriam-Webster's word of the year for 2017 was "feminism." In a year that began with the Women's March and ended with the #MeToo movement, many felt driven to grapple with the question of feminism's tenets, boundaries, and goals—and to understand their own place in relation to it. In this course, we will investigate the various ways that feminists have conceptualized feminism—both as a political movement and as a way of understanding the world—and how contemporary feminists put those concepts into practice when addressing real-life problems. Engaging with texts by feminist philosophers, bloggers, and legal scholars, watching a televised adaptation of a feminist novel, critically reading legal guidance from the U.S. Department of Justice and the UN Commission on the Status of Women, we will ask what feminism means today, and work to develop our own responses to the central question of this course: am I a feminist? 
(Seminar satisfies one Humanities, Arts, Performance (HAP) tag; seminar meets TuTh 2:30-3:45) 

If you're a first-year Oxford student entering this fall, Apply by July 1st, 11:59 pm EDT for a Discovery Seminar. You must have Login ID to register.