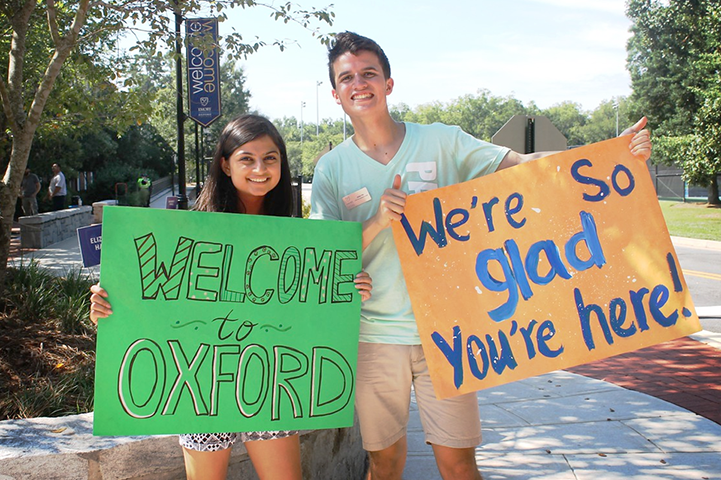 Arrival and Schedule
Overview
New Student Orientation begins on Friday, August 23 and is required for all students. The orientation program will give you the opportunity to develop relationships with faculty and staff, establish immediate friendships, learn about the Oxford community, register for classes, complete placement tests, and engage in fun activities with your new classmates. Throughout the summer, feel free to reach out with questions to oxfordorientation@emory.edu or 770-784-4659. 
Arrival and Move-In  
You will begin moving into your residence hall on Friday, August 23. New international students will arrive on campus earlier for International Student Welcome. Please see the international student page for more information about this program. Upon arrival students should go to their assigned residential hall lobby to receive the key to their room. Valid photo identification is required to complete the residence hall check-in process, and for security purposes the room key can only be released to the assigned student. Once students have obtained their key they can begin moving their personal items in to their room.  
Schedule
Friday, August 23, 2019
Orientation is now mobile! Download the Guidebook app and search for our guide titled "Oxford College of Emory University".

View a printable version of the New Student Orientation schedule.  
Parents and families
Parents and families are invited to attend Orientation along with their student on Friday, August 23. Programming for parents will include interest sessions, guest panels, and a resource fair. It will allow families a chance to learn more about what to expect for their student while at Oxford. This program will conclude at approximately 5:00 p.m. on Friday, August 23, at which point, families will depart campus as their students continue with orientation programming.