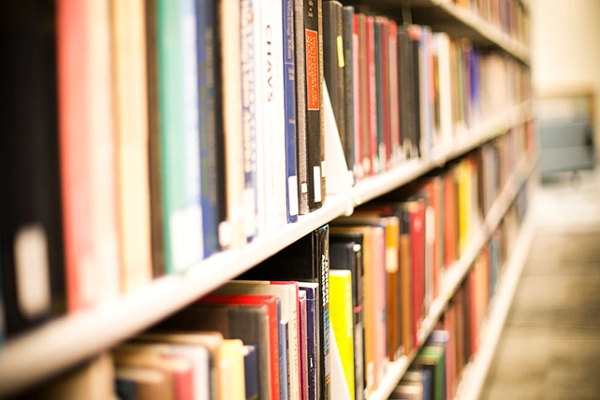 Academic Path
---
Joining Oxford in January allows you flexibility to determine how you spend your fall semester. We are excited for students to have the upcoming months for exploration, whether that be through community service, an internship, employment at a place of interest, academic coursework as a non-degree seeking part-time student at an outside institution, or another activity of the student's choosing. We strongly believe that students' formal and informal learning experiences off campus in the fall adds great value to the Oxford and Emory University classrooms. We value experiential learning at Oxford, and we are excited to offer the opportunity to our spring admit students to mark the beginning of their undergraduate years with experiential learning. 
Students are not required to report their fall plans to Oxford, with the exception of Mobility Credit. 

Below you will find some FAQ's specifically addressing your academic path. 
Frequently Asked Questions: Academic Path 
 I would like to take classes somewhere else in the fall. Can I get credit toward Oxford College and Emory University requirements for these classes? 
Mobility Credit gives Oxford College Spring Start students the opportunity to receive credit for up to two classes (8 credits in all) toward their Oxford College degree while enrolled part-time as a guest/ non-degree seeking student at another accredited institution during the fall semester before their start at Oxford.  
Mobility Credit requires pre-approval. The benefit to the student is the certainty of how specific courses taken at another accredited institution will appear on their Emory transcript. When a student takes and passes the specific course for which credit was designated with a "C" grade or better, and ensures a transcript of that work is sent to Oxford by the posted deadline, the student can be sure that credit will be posted to their Oxford/Emory transcript. 
Mobility Credit applications open on June 15, with a priority review date of August 10 and a late review date of September 10.  
 How to request Mobility Credit: 
Please use your Emory login credentials to complete the Mobility Credit form.
On this form, you can find courses pre-approved in the past in your location or subject of interest. You can also request new courses be considered for approval by providing a course description or syllabus from the host school. As noted above, Mobility Credit is available for 2 classes maximum (8 credits in total). To offer flexibility, the form lets you list a menu of up to 5 classes, a max of 2 of which will actually be credited for you.

 
Your fall enrollment status should be both part-time and non-degree seeking (guest). Mobility Credit confirmation letters will be mailed directly to the host college or university.  
Acceptance of an admission offer, full-time enrollment, and/or enrollment as a degree-seeking student at any higher education institution in the fall will invalidate your offer of admission to Oxford College and result in its revocation.  
All entering Spring Start students are eligible for a combined total of 18 credit hours earned outside Oxford/Emory. Some of the types have their own limits as well. Credit types: 
Advanced Placement credits (AP), International Baccalaureate (IB), French Baccalaureate, A level exams, and all other international exams (Max of 12;  submit scores by July 1; see equivalency table)

 

Transfer credit in process before admission to Oxford College (Submit request by August 1; credit evaluation occurs after a student has been admitted)

 

Transient Study credits earned in summer between first and second years at Oxford (Application opens February 1; pre-approval required)

 

Mobility Credit earned in the fall (Max of 8; application opens June 15 with priority review Aug 10 and late review Sept 10; pre-approval required)

 
Will I graduate with the Class of 2025? 
Spring admit students have a path to a Spring 2025 graduation regardless of whether they choose to take classes at an outside institution in the Fall 2021 semester. Students who do not take classes in Fall 2021 will not be at a disadvantage upon their arrival to campus.  
I have taken some AP or IB classes in high school. Can I get Oxford College and Emory University academic credit for these classes?
Yes! Using AP or IB class credit is a great way to bring in some credit hours to Emory. This summer, we will communicate the process for selecting which AP/IB scores you would like to have reviewed for credit. Students may bring in a maximum of 12 AP/IB credits; each AP/IB class is worth 3 credits. This chart outlines the scores required for credit.  
I have heard a lot about Oxford's Discovery Seminars. Will I get to take one of these classes? 
Yes! We will offer Discovery Seminars in the spring semester. These seminars are a signature feature of the Oxford academic experience, and we are glad you're looking forward to taking your Discovery Seminar.  
What resources are available to me prior to January 2022? 
We will host a Zoom event for our spring admit students at the end of June as a way to casually get to know each other and interact with some of our student ambassadors. This event is not mandatory.  
We are so excited to welcome you to campus in January. In the meantime, please note the following resources: 
Academic Advising Support Center: 

oxadvising@emory.edu

 

Useful for: Reviewing your Oxford academic plan, preparing to take courses at an outside institution in Fall 2021. 

 

Emory Essentials Canvas Module: 

https://canvas.emory.edu/ 

 

Useful for:

 Understanding Oxford's General Education Program, Oxford's academic policies, tips to prepare for class registration

 

Office

 of Enrollment Services: oxadmission@emory.edu, 770.784.8328

Useful for: Other questions that have not been answered