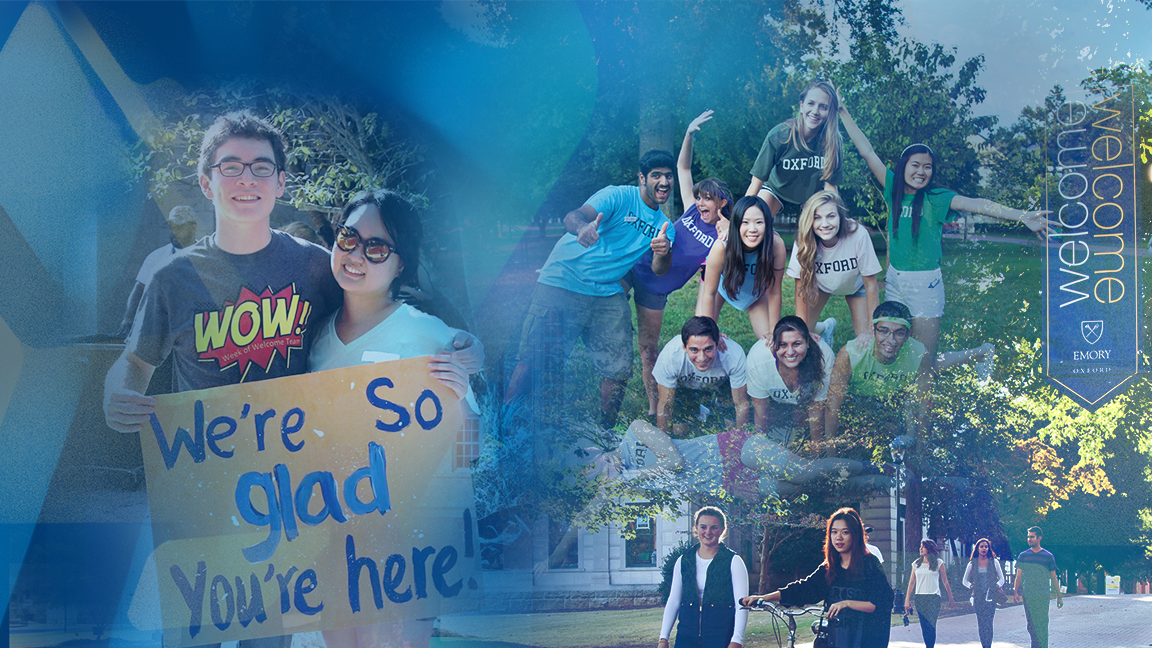 Events
---
We are excited to offer a variety of digital opportunities to interact with members of our community throughout the summer. Our students, faculty, and staff are excited to meet you. We hope that through these authentic conversations, you experience what makes Emory University such an active, caring, and committed place.
Parents and students can register for any event, and you can register for as many as you'd like. And if you miss one, the most popular chats will be recorded and available on the Emory Admission YouTube page.
Summer Events
Throughout the summer, we will host events for you and your family to continue connecting with our students, faculty, and staff. We will notify you of upcoming events through our bi-weekly newsletter, and they will be visible on our event calendar. Select sessions will also be recorded. Summer events include:
Boomers vs. Zoomers, a popular Oxford game show, featuring student leaders (and your future classmates!)
Registration 101, an introductory overview to prepare you for your first-ever course registration
Exclusive programs hosted by Career & Counseling Services
Virtual Tour
See the facilities, grounds, and residence halls of our campus in Oxford, GA.
Connect
Welcome to College:
We encourage you to use the Welcome to College platform to continue connecting with admitted students and with the larger Oxford community. Here you will have the opportunity to email current students from a variety of backgrounds, both personal and academic.
Facebook Group:
If you haven't already, we encourage you to join the conversations taking place on the Oxford College Class of 2025 Facebook group.