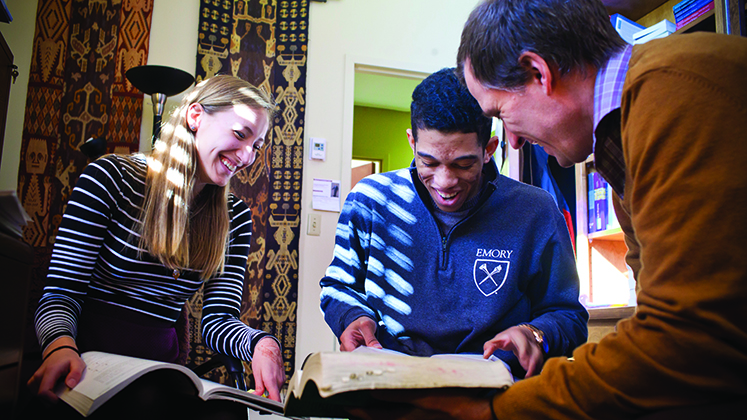 Academic Advising
Oxford students take a broad range of academically rigorous courses to build an understanding across disciplines and fulfill their general education requirements. It isn't until the second year after exploring Oxford's curriculum, and laying the ground work for their upper-level coursework, that students officially declare their major. 
Academic Advising
Academic Advising is an integral part of the faculty-student relationship at Oxford College. During the summer, students are asked to take the First-Year Advising Questionnaire. The responses to this questionnaire help the Advising Support Center match students with the most qualified faculty based on their interest.
First-Year Advising Questionnaire  
Students will have the opportunity to meet with their assigned faculty advisor during New Student Orientation, prior to registering for classes. We encourage students and faculty to meet regularly throughout each semester to discuss the students' interests in majors and professional careers, research opportunities, course selection, and development of students' personal, professional, and scholarly identities.