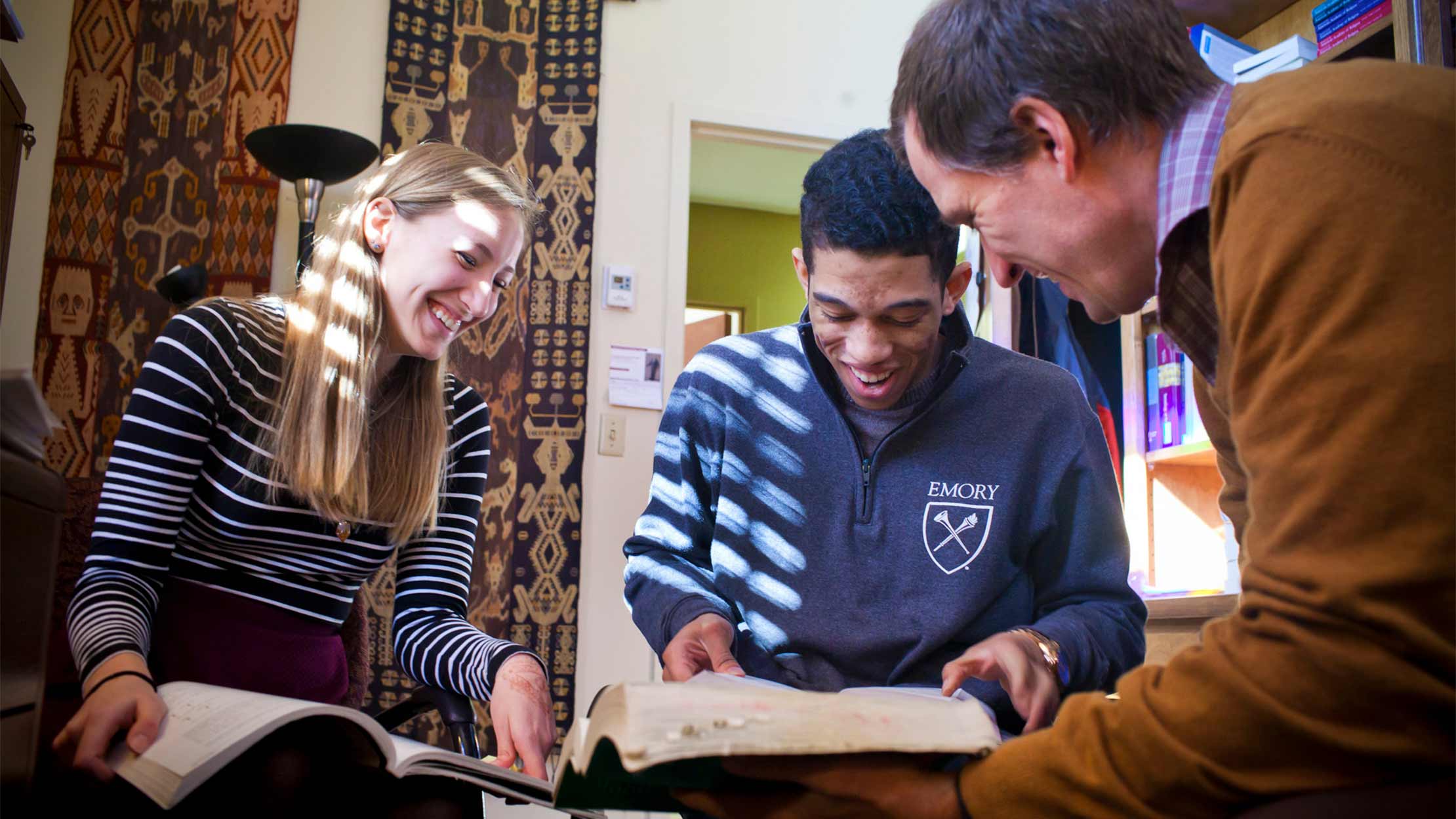 Your Advising Network
---
Academic Advising is an integral part of your Oxford College experience. Students will work with multiple academic resources including professional advisors, faculty advisors, and other academic resources during their time at Oxford. We like to think of these resources as your advising network.
The Advising Support Center
During the months leading up to your arrival, you will receive information from Oxford's Advising Support Center (ASC). The ASC is Oxford's dedicated academic advising team of professional advisors who work to help students with routine academic requests, academic concerns, and other advising-related questions. The ASC serves as a resource for Oxford Students as they navigate their academic careers while at Oxford and their transitions to Emory's Atlanta campus. The ASC also helps students connect with academic support programs like Supplemental Instruction and Academic Coaching. In addition to Discovery Seminar faculty advisors, students are always welcome to contact a member of the Advising Support Center by emailing Oxford Advising or scheduling a virtual advising appointment through the ASC Booking's page. Virtual advising appointments will be facilitated via ZOOM (Eastern Time).
Discovery Seminars
During their first semester of study, Oxford students will enroll in a Discovery Seminar Course led by a faculty mentor who will also serve as their faculty advisor. Students should apply for their Discovery Seminars in the early summer (fall start) or the early fall (spring start). The fall start deadline is July 15th. Students will be placed in one of their top 5 Discovery Seminar choices.
Students will have the opportunity to meet with their assigned faculty advisors during New Student Orientation in August. We encourage students and faculty to meet regularly throughout each semester to discuss the students' interests in majors and professional careers, research opportunities, course selection, and development of students' personal, professional, and scholarly identities.
First-Year Advising Questionnaire
All first-year students should complete the First-Year Advising Questionnaire. The responses to this questionnaire help the Advising Support Center share helpful information with Discovery Seminar faculty advisors. For students who plan to enter one of Emory College's professional schools (Nursing or Business) or pre-professional pathways (including pre-law, Dual Degree, or pre-health), your information will be shared with those Atlanta-based partners. The more information you provide, the better we can get to know more about your academic interests and long term goals. You can access this questionnaire on the new student checklist.