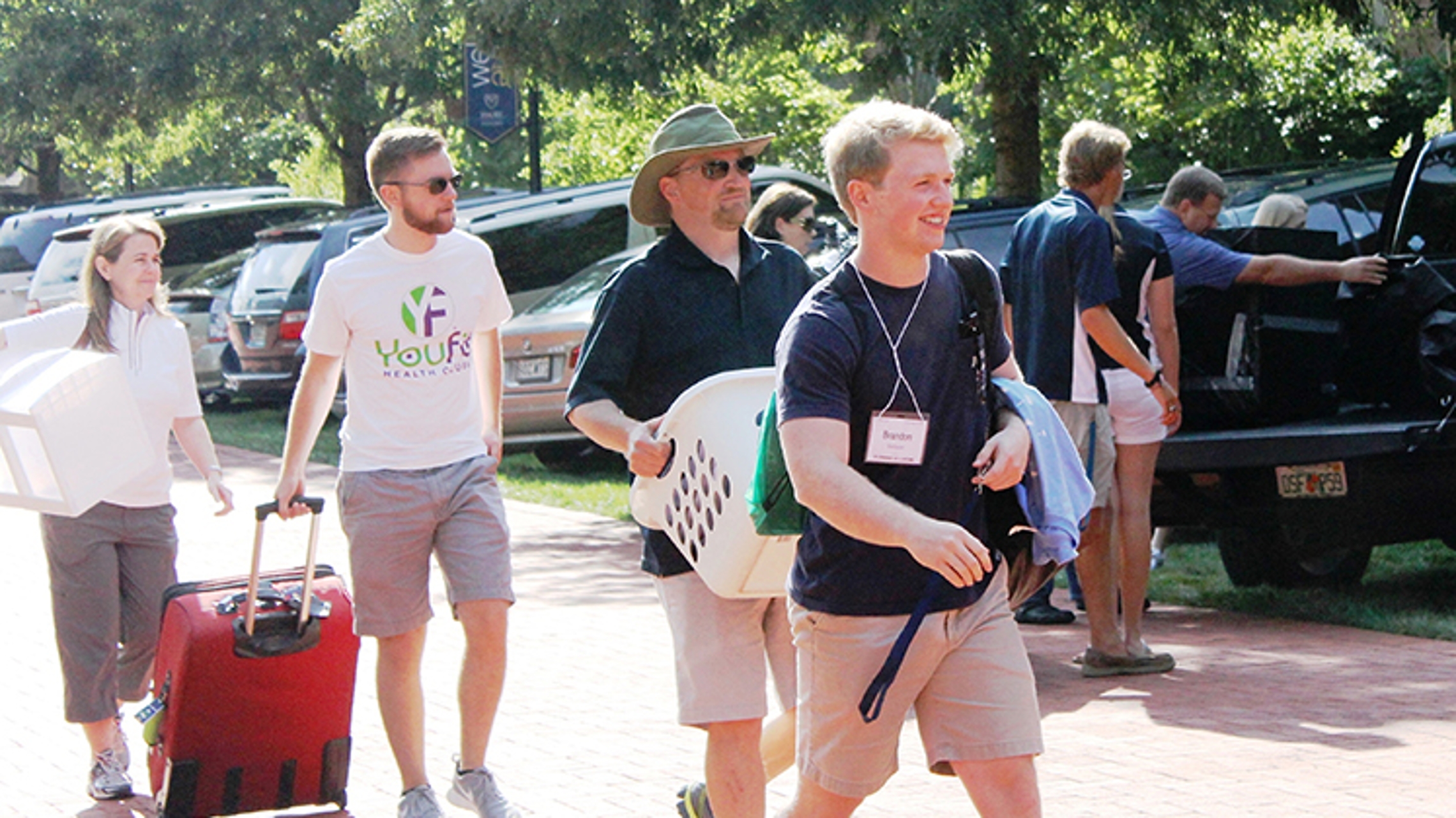 Orientation
---
What is New Student Orientation?
We know adjusting to college is both exciting and tough. New Student Orientation (NSO) provides you with the tools to make the transition into life on campus as smooth as possible. Orientation begins with move-in and lasts until the first day of classes. After you move into your Residence Hall, you will begin the program. You will be assigned to an orientation group led by our wonderful team of Orientation Leaders. These sophomore students are experts on the Oxford campus and will help guide you through your first days on campus.
New Student Orientation Details
New Student Orientation will begin after move-in on August 19th and you will receive a detailed schedule when you check in. NSO is designed to welcome you to the Oxford community and make your transition to campus as smooth as possible. You'll get the chance to experience traditions like the Oxford Olympics, and have opportunities to meet faculty, staff and students. Here is an outline of what's planned:
| | |
| --- | --- |
| 9:00 AM - 12:00 PM | Move-In |
| 10:00 AM - 1:00 PM | Campus Tours (depart every 30 minutes) |
| 11:00 AM - 2:00 PM | Oxford Expo Resource Fair |
| 11:00 AM - 2:00 PM | Lunch |
| 2:15 - 2:30 PM | New Student Orientation Welcome |
| 2:30 - 3:15 PM | Orientation Leader Groups* |
| 3:30 - 4:20 PM | Discovery Seminar Advisor Welcome* |
| 4:30 - 5:00 PM | Coke Toast & Parent Farewell |
*parent and family sessions take place during this time
What else will we do?
There are a variety of activities planned throughout orientation that include social, wellness and academic programs. You will participate in many of Oxfords beloved traditions including the annual Coca-Cola toast and Oxford Olympics. You will also meet one-on-one with your faculty advisor who will help you get started on your academic career at Oxford. Most of all, you will begin to find your place in the Oxford community and have some fun in the meantime! 
Can family members attend Orientation?
Students are able to invite family and supporters to campus to help them move in. We have a special program for guest on Friday, August 19th that will end just before dinner time. At that point, we ask that family members depart campus and allow their students to fully engage in the rest of the program.
What do I need to do now?
To prepare for your arrival on campus, make sure you are keeping up with your communications (check your email often!) and completing the items on your Summer Checklist, including the Emory Essentials course. This will give you all the tools you need for a successful start!
Questions? 
Contact oxfordorientation@emory.edu or 770.784.4659. 
Pre-Orientation Program
Ignite Leadership Program
Ignite Leadership is a 4-day pre-orientation program hosted by Oxford College and Emory College. The program is designed to provide a cohort of incoming first-year students with opportunities to become acclimated to Oxford College, Emory College, and surrounding Atlanta communities. Through both large and small group presentations and activities, incoming first-year students learn more about what it means to participate in the process of leadership as Emory students. Additionally, participants have the opportunity to build a sense of community and engage with faculty, staff, and student leaders before orientation begins.
For more information, please check the summer newsletter emailed to you on June 1.