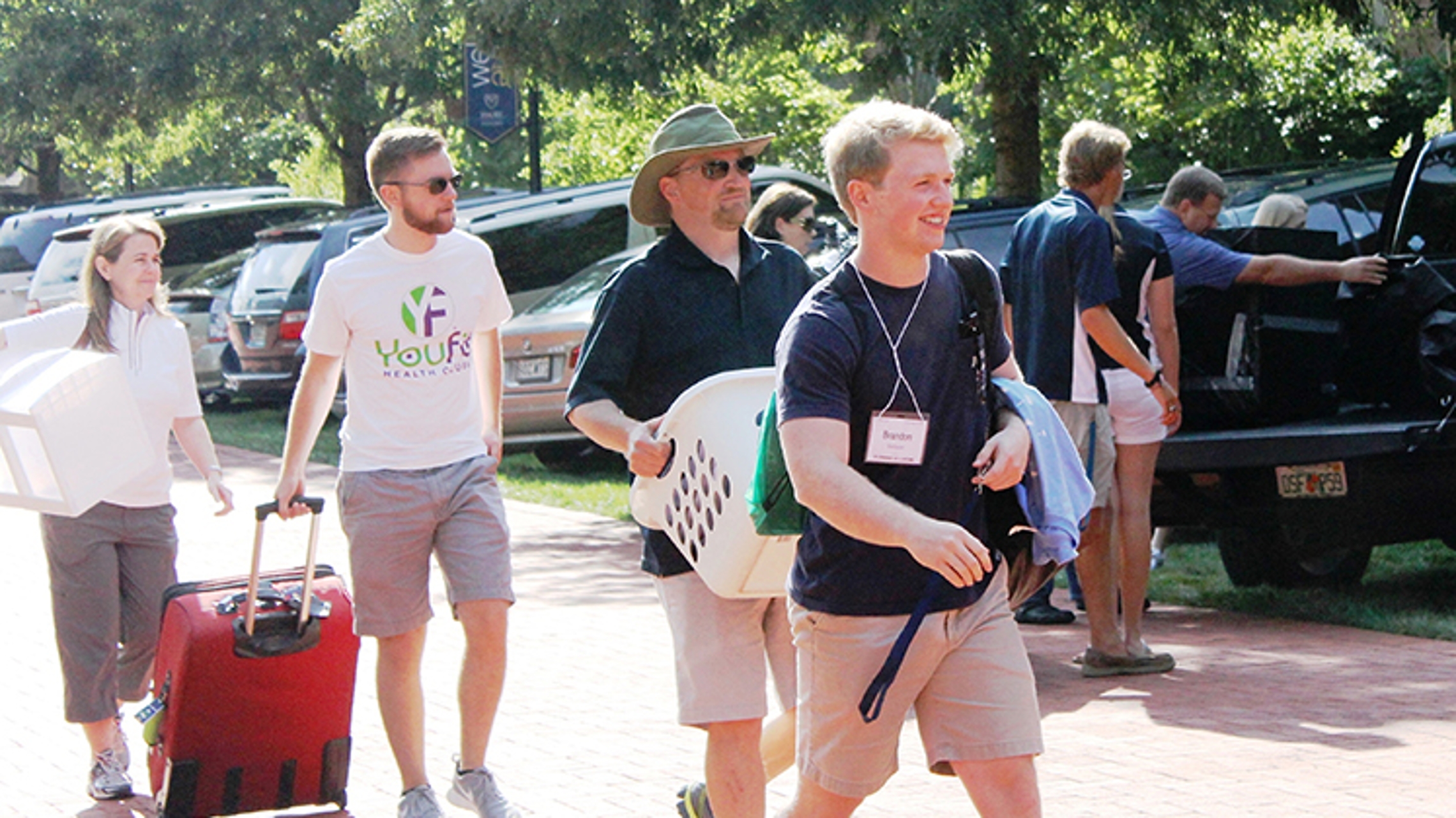 Parents and Family
Congratulations! Your student has reached a milestone. They are ready to leave home, make new friends, and embark on a journey of self-discovery. Oxford College is a place where your student will grow, learn new things, and feel right at home among a dynamic and diverse student body.
Parenting college students from a distance comes with the both rewards of seeing your teenagers continue their development into full adulthood and the challenges of trying to support them from a distance through their difficult times. Your role as a parent remains important, and you can play a significant role in helping them navigate through their transition to college. You have guided and accompanied them through a number of transitions already, some more difficult than others. All of the successful work you have done as a parent up to this point grants you the opportunity to trust your student to navigate the challenges of college life.
Your role as a parent is not ending. It, too, is in transition. The information and resources listed below are intended to support you during your own transition.
What's Next
Over the summer, your student will be completing items listed in the "what's next checklist" on the homepage of this site. Please encourage them to continue checking this website for updates and important announcements. 
You and your student will also receive bi-weekly emails throughout the summer that include upcoming deadlines, and other important information. 
Orientation 
Orientation programs for families will take place on Friday, August 23, 2019. There will be various information sessions, activities, and programs tailored specifically for family members.
The full Orientation schedule will be available to parents, families, and students in July.
Additional Resources
ACADEMIC ADVISING & SUPPORT
Your student will be assigned a faculty advisor at the start of their first semester. The Advising Support Center (ASC) serves as a resource to Oxford students as they navigate their academic career. ASC assists with topics such as General Education Program (GEP) requirements, routine academic requests about registration/course withdrawals, and pre-professional advising. The ASC can be reached at oxadvising@emory.edu.
FERPA
According to the Family Educational Rights and Privacy Act (FERPA), your student must give us consent before we can release specific personal information to you, including grades. Your student can give or revoke consent by completing the Oxford College Letter of Consent. The following link requires students to log into their "Inside Oxford" accounts with their NETID and password. This is helpful for parents and families to note before kicking off the academic year.
Family Weekend 2019
Family Weekend takes place from Friday, October 25 through Sunday, October 27, 2019.  Registration will go live on September 15th and close on October 18th at 5:00 PM.  An outline of the schedule will be available in the coming weeks. 

Questions?
Veronica Roman
Associate Director of Student Involvement and Leadership