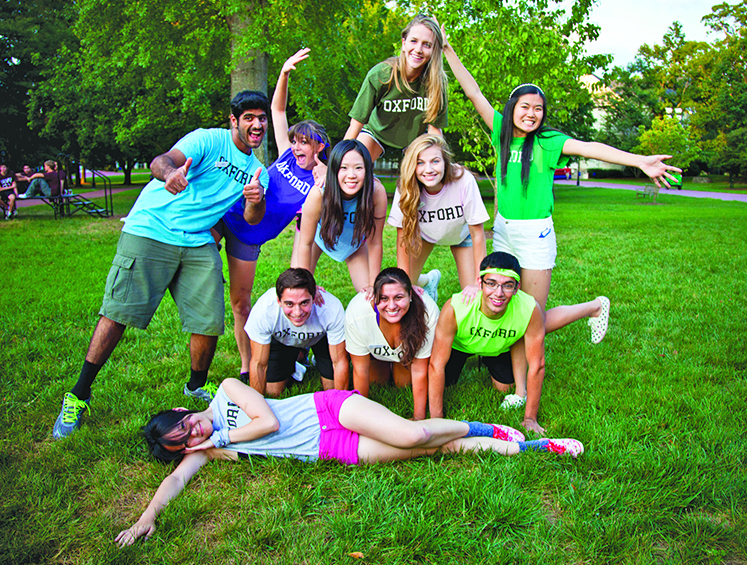 Own Oxford is a program held for incoming first-year students just prior to their first semester in August. This year, Own Oxford will take place from Monday, June 25, to Thursday, June 28. This four-day, three-night adventure will help students experience the Oxford campus and will help to reveal how they can leave a legacy of their own at Oxford. While staying on campus, students who participate in this program will form lasting bonds with other incoming students, learn more about themselves, and connect with the campus in a distinctive way. Own Oxford features the following themes that are central to community life at Oxford:
leadership and community
diversity and identity
health and wellness
Schedule of activities
Aside from making new friends and having lots of fun, you'll also have the opportunity to have dinner with various campus professionals, explore the local community, participate in a service project, and learn more about what it means to be an Oxford College student. You'll get to know other incoming students, as well as the amazing second-year Own Oxford Welcome Leaders (OWLs), that will help to make this experience unforgettable!
Attendance and registration
If you're looking for a more personal preview into life at Oxford before arriving in August, then Own Oxford is for you!
Questions?
Veronica Roman
Associate Director, Campus Life